"Contemporary Photography Techniques" (1950 - Present)

Using markers and oil pastels, we learned how to make a photograph look like a famous painting. Before we drew on our photographs, we learned about value (light to dark) and how to enlarge and sketch out subjects with vine charcoal on white paper. We also created a mini-masterpiece with the pastels in the style of our chosen artist. It was fun choosing a pose like Leonardo Da Vinci's "Mona Lisa" or Picasso's "Young Woman Asleep."



"Vine Charcoal Sketch" of Marc Chagall.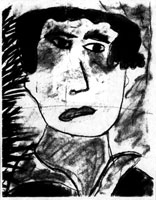 "Mixed media photo in the style of Renoir."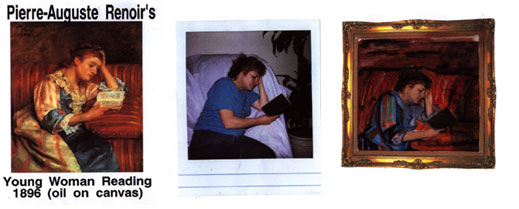 Home | About Us | Contact Us | Privacy Statement